Santorini island in Greece is a magical place to visit for your holidays, especially off the season that you can avoid the high tourism traffic. Even in October, Santorini is still beautiful and inviting to spend relaxing moments on its clean beaches and enjoy the famous sunsets!
The island belongs to Cyclades islands complex, and is one of the most popular destinations worldwide. It is the remnants of an island that was destroyed by a volcanic eruption.
Looking for accommodation in Santorini? Check out Luxury Holiday Villas in Santorini!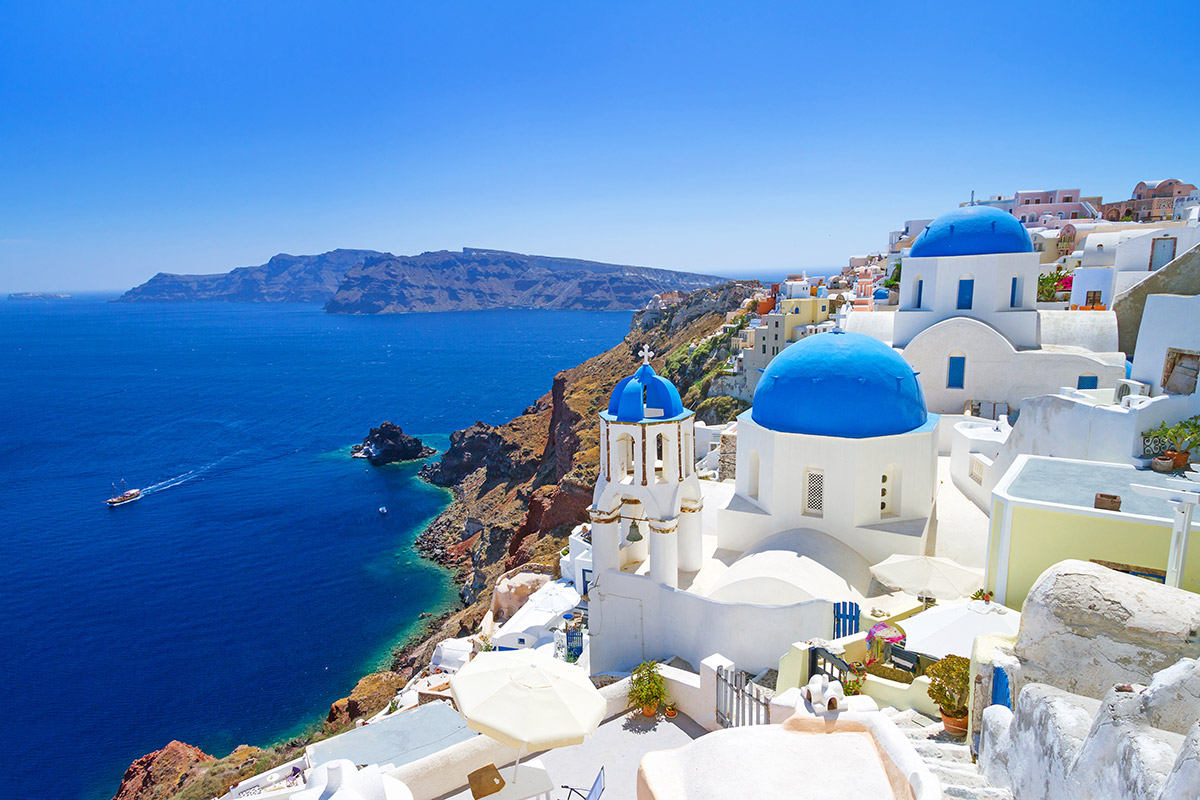 Santorini Island Beaches
The beaches in Santorini due to its volcanic nature are mostly pebbled with gorgeous cliffs rising behind them and the deep blue waters of the Aegean Sea.
World Famous Santorini Sunsets!
Santorini has some of the most beautiful sunsets in the world. The village of Oia, located on the northwest edge of the island, is the most famous place on Santorini to see the sun set. Here you can watch the sun dip down below the horizon as the sky turns all sorts of orange and yellow and pink behind the Greek blue domed churches, traditional whitewashed buildings, and infamous windmill.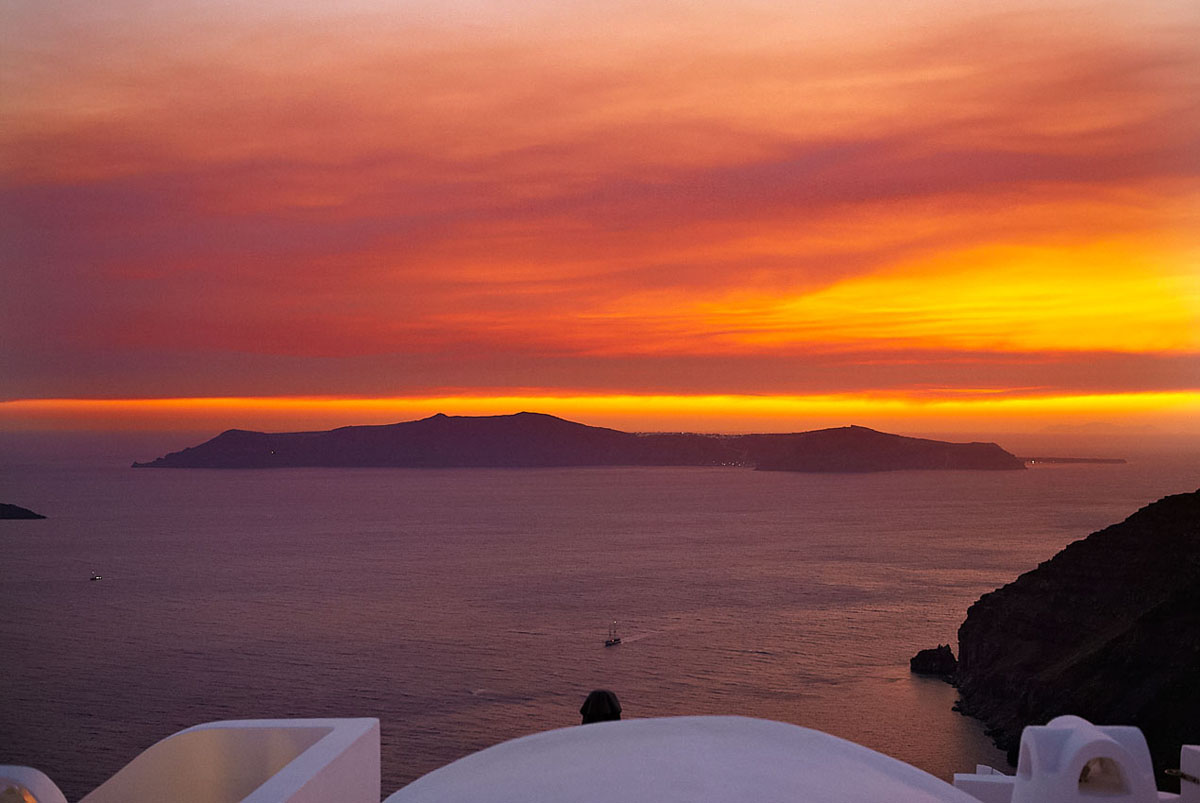 Climb the Volcanic crater of Nea Kameni
Nea Kameni is situated in the middle of the caldera. It is a small, uninhabited island that is home to a 130 meter high volcanic crater. The volcano last erupted in 1950 and today it is possible to climb up to the top. The island is pretty much barren, with brown sand and rocks, but that makes it even more interesting.
With cliff side villages looking out over the sea, stunning beaches and amazing accommodation options, Santorini Island in Greece is truly postcard pretty!